Free Signup
SlutRoulette
$1 - $5 / Min.
DOWNLOAD FREE
GO TO PC SITE
Come find all the information you need about the sexy, kinky SlutRoulette.com. This videochat community is taking promiscuity very seriously and the slutty babes online are shameless and exceptionally wild. Now that the site has gone mobile, we've taken the time to review it and see what it's all about. Read through the details quickly, get the free app and start chatting with horny strangers on live webcams.
This Site is Like a Strictly Adult ChatRoulette
SlutRoulette is a horny guy's heaven. It features loads of sluts on mobile webcams ready to chat and fuck. The site is basically a Chat Roulette, but with all the boring parts disregarded and there are more naked boobs available than you could ever handle. You pick a random chat room and you start chatting away. Unlike other sites here you can actually see your choices and are not just thrown to the next stranger randomly, which of course improves your chances of finding a gorgeous sexchat partner.
Is SlutRoulette Really Free?
Many users across the web wonder if this adult ChatRoulette is really completely free, and the answer to this one is not clear-cut. Just like other random chat sites, SlutRoulette.com is free to register, but not quite the same, you will usually end up paying for live shows. Users can interact freely with the sexy women online, but while they will give you some naughty teasing, this is all you're going to get before you actually pay up. How much does this mobile sex cam site cost? It depends on the slut. Some charge less than a dollar per minute, some as high as 5 and some just gather up several guys that split the cost and get a nude show.
Write a Review
User Reviews (2)
mohamadfaiy - 2014-09-16
Mfaiy999
anas - 2014-01-16
wat
Users who viewed this also viewed
Get the SlutRoulette App on your Mobile Now
Email this app to your smartphone

Open the link on your smartphone
Or
Scan the QR code
below with your mobile
SlutRoulette
Avaiable on:
HOW TO INSTALL FUCKEDAPPS ON YOUR MOBILE DEVICE
To install FuckedApps Adult Market just type FuckedApps.com into your phone's browser.
Or
E-mail the app to your mobile phone:
Or
Scan this QR-Code with your mobile device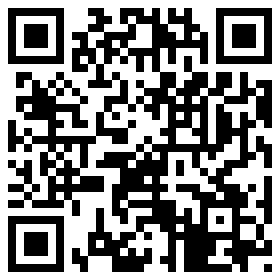 FuckedApps
Rating:
Name:
Email:
Review: