Jul 12, 2011
Mike P.
Mobile Sex Sites Use Latest Technology for Great Performances
The brand new film from Severe Society Films is a parody called "Strap on Idol". The studio, which only makes Fetish movies, actually found the star of the film through an advertisement. The movie is in the female domination genre and has Chris taking it up the ass with a strap on dildo that is a total of 18 inches in length. To be able to take that much length is a very impressive accomplishment for anyone and not just a porn star. The studio recently created a brand new iPhone porn apps website and has posted a free teaser of the film on the site for everyone to check out. Although it's not a webcam porn site it has been programmed to perform exceptionally well for all mobile devices and even streams video in a very good quality to many different types of mobile devices. The new upgraded operating system of the site is also very impressive and has pleased all involved in its development.
Many Webcam Porn Sites Are Going Mobile in New Industry Trend
The mobile sex sites for Severe Society is just the latest in a slew of sites being created specifically for mobile usage and shows the new trend in the industry. The site was co created along side the company Spankmo Mobile and has a large variety of extreme fetish material along with some of the most talented and famous fetish stars such as Amber Rayne and even non fetish porn stars such as Jessica Bangkok. As female domination happens to be one of the studios most popular categories of films the producers were very happy to find their star, Chris, as it can be difficult to find good looking actors who can handle the crushing power of the well equipped dominatrix. Jimmy Broadway, the SSF director and producer (not to mention owner) claims that the preview scene is truly amazing. He also assures us that it's only the first step and that we'll be wise to wait for the unbelievable double anal penetration gang bang scene. The movie in its entirety will not be out until the summer so until then you can still find tons of fetish cam girls ready for everything from BDSM to foot domination control in webcam porn chat rooms. Plus mobile sex cams lets you get online to chat with these kinky babes whenever and wherever you want.
You can read the original article here.


HOW TO INSTALL FUCKEDAPPS ON YOUR MOBILE DEVICE
To install FuckedApps Adult Market just type FuckedApps.com into your phone's browser.
Or
E-mail the app to your mobile phone:
Or
Scan this QR-Code with your mobile device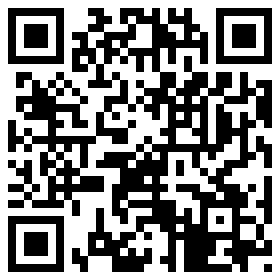 FuckedApps
Rating:
Name:
Email:
Review: